Manifest with Prosperity Blog
The Manifest with Prosperity Blog is a mini-journal. It will...
* Let you know about the latest web pages that appear on Create-Prosperity, telling you about new ways to manifest your reality.
* Ideas and suggestions on how to put all these techniques together.
* Experiences and adventures that myself and others have experienced in trying out these techniques.
Enjoy, and let us know how your journey unfolds!
Oct 18, 2020
Positive Affirmations – The Power to Create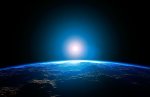 In this three part series on positive affirmations, discover your innate power to get what you want. You will discover your life changing with a more natural ease than before…
Continue reading "Positive Affirmations – The Power to Create"
DISCLAIMER:  Please be aware that the information on this website is for educational purposes only.  Create-prosperity.com cannot guarantee the results you will achieve by applying the principles and practices that are listed on this site.